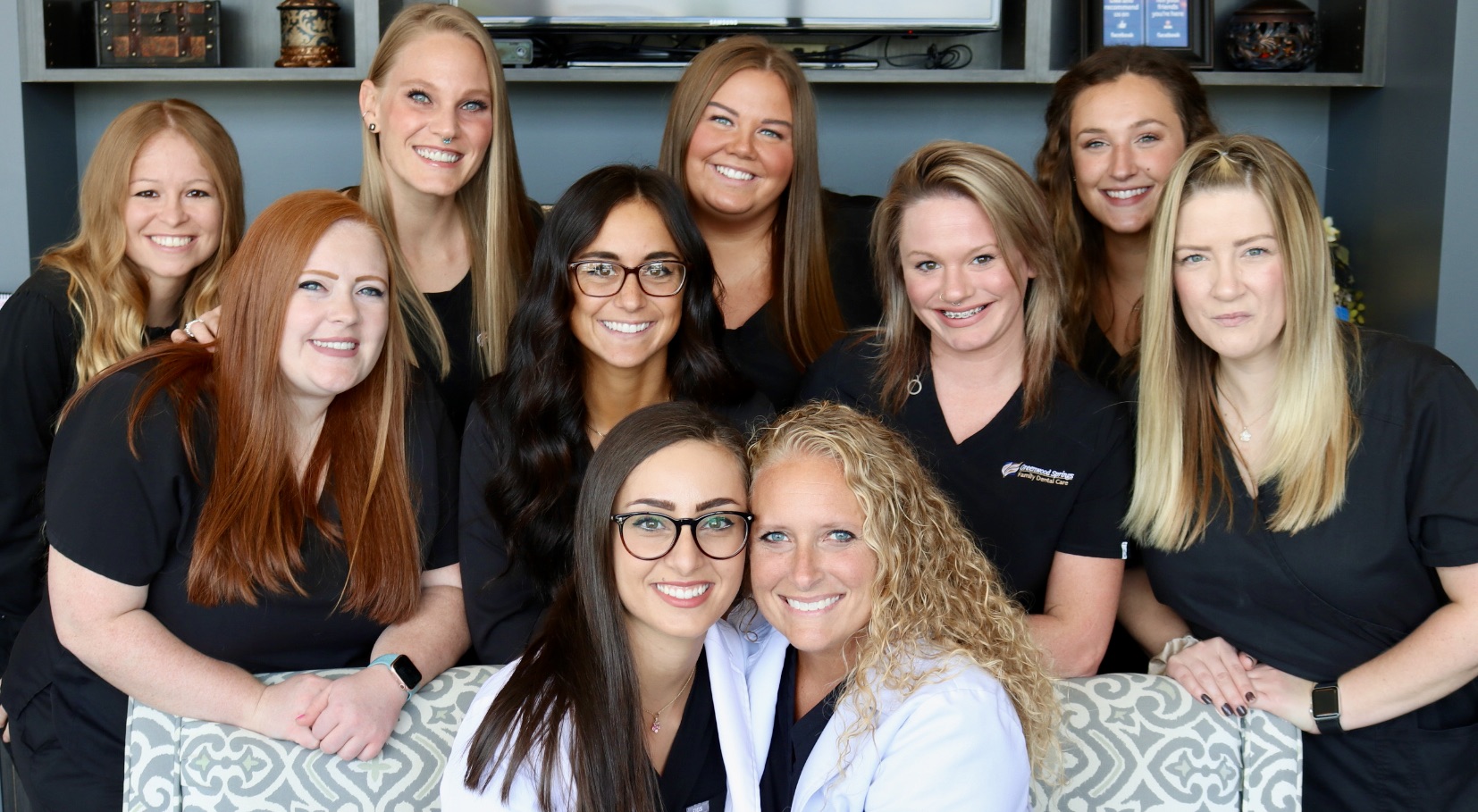 Welcome to

Greenwood Springs Family Dental Care

in Greenwood, IN

We understand that finding the right dentist for your family is an important decision! At Greenwood Springs Family Dental Care, we take great pride in treating patients of all ages in our cozy, modern office. Whatever brings you to us, you can rest assured that our team is standing by ready and excited to take care of you. From routine preventive care to cosmetic dentistry to restorative solutions, we have something for everyone's smile. We look forward to joining you on your dental health journey!
Save Big On Your Dental Care
No insurance? No problem!
We offer an exclusive, in-house Dental Savers Plan for our Greenwood Springs patients. Unlike traditional insurance, our Dental Savers Plan has no yearly maximums, preexisting condition limitations, waiting periods, or deductibles. You get all of the cost-savings without the hassles! Benefits begin immediately and last for the entire year!
A 5-Star Patient Experience
Greenwood Springs does a fantastic job every time I go! I've always had a good amount of dental anxiety and their kindness helps to put that at ease each time! Would highly recommend Greenwood Springs to family and friends! Rachel C.
Dr. Kelly and her staff are amazing. Extremely knowledgeable staff that explain and educate which I have found rare in dentistry. Dr. Kelly is by far the best dentist I have had in many years. Thank you for your wonderful care! Karon W.
Wonderful service! I loved how they walked my kids through each step of the process. I really appreciate the time and care everyone takes! Amanda S.
I didn't like to go to a dentist before but after visiting Greenwood springs, I look forward to going to a dentist every 6months! Great and friendly staff, well maintained office and most importantly great dental work! Joyer L.
My first time at this office. I was very impressed with the knowledge and efficiency of the staff. I had an exam and cleaning. Everything was explained so well and prices were upfront so there are no surprises. I have never had a dental appointment that felt so positive. I'm confident in continuing on at this office! Dede N.
Very lovely place. With a family of 6 it is hard to find time to get everyone to the dentist. Very accommodating and caring staff! And the Dr is amazing with everyone in my family and as I can tell her staff loves her also! I have always been pleased with this place and keep up the great work ladies and gentlemen! Allen A.