Advanced Restorative Dentistry
in Greenwood, IN
Sometimes, life can throw dental issues or dental injuries your way. When that happens, you don't need to worry! Our Greenwood Springs team is standing by, ready to treat you. We offer a wide variety of restorative dental treatments to tackle cavities, infections, dental trauma, and tooth loss. We'll help you regain a fully functioning smile and optimal oral health!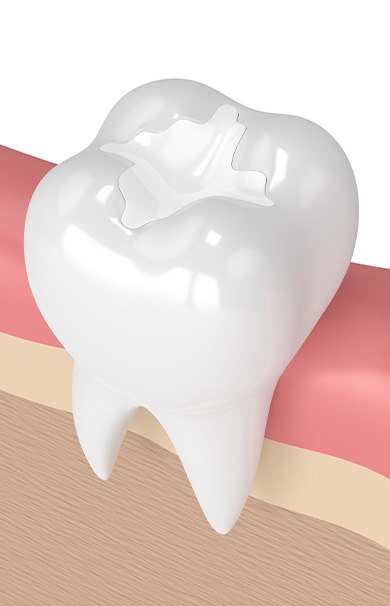 Tooth-Colored Fillings
Tooth-colored fillings are used to reshape and repair cavities caused by tooth decay. We use a composite resin material for our fillings because it's easy to mold and shape into a tooth-like form. It also comes in a variety of colors so that we can carefully match your filling to the natural shade of your tooth. Fillings are durable and long-lasting. They also release fluoride into the tooth which helps strengthen the enamel and reduce the chances of future cavities.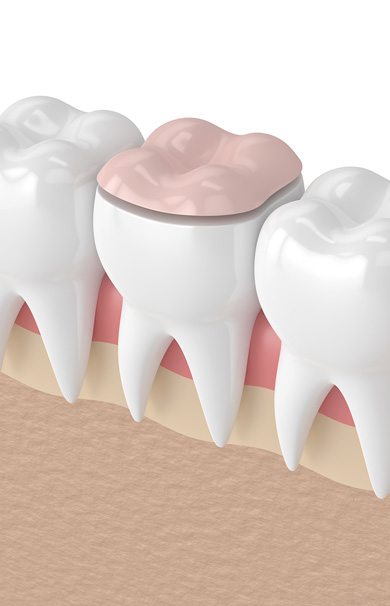 Dental Crowns
Crowns are ceramic or porcelain caps that are designed to look just like natural teeth. They are bonded directly over an existing tooth or attached to a dental implant. Crowns are known as a versatile restorative option that can treat a wide range of dental issues. Crowns can protect damaged or broken teeth, support a weak tooth, strengthen a tooth after root canal therapy, and replace a missing tooth when paired with an implant.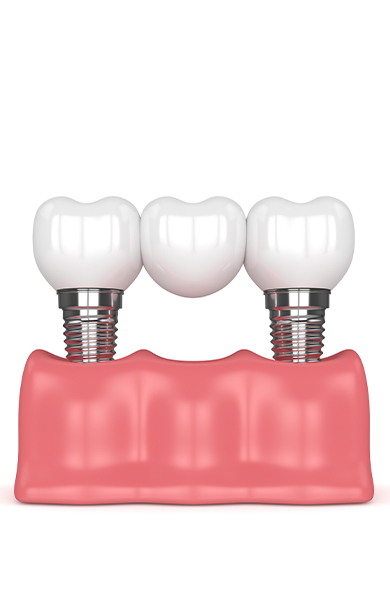 Dental Bridges
Bridges are prostheses that can replace a single tooth or a missing row of teeth. They are equipped with crowns on each end and replacement teeth in the middle, all attached in a row. The crowns on a bridge will be bonded to existing healthy teeth on either side of the gap or attached to dental implants. Once the crowns are secured, the middle replacement teeth will fill in the space to give you back a complete smile.
Full & Partial Dentures
Dentures are a common way to replace a full or partial arch of teeth. We use high-quality tools and materials to ensure that our dentures look, feel, and function similarly to real teeth. We also make sure that the base of your denture has a natural-looking, gum-colored base to mimic the appearance of gums. Depending on your needs, we offer both traditional and implant-supported dentures. Traditional dentures fit snugly along the gumline and implant-supported dentures will snap onto four to eight implants.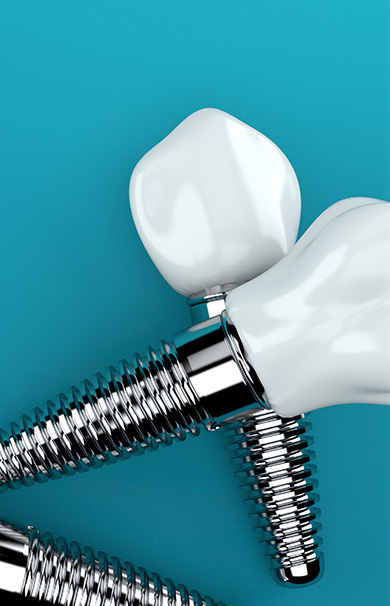 Start-to-Finish Dental Implants
Dental implants are small, titanium posts that are surgically placed into the jawbone using computer-guided technology. They are designed to mimic natural tooth roots and provide a foundation for the replacement teeth to connect to at the gum line. Implants are a permanent tooth replacement solution that has a variety of benefits. Implants prevent jawbone deterioration, preserve the facial shape, and keep teeth from shifting. In addition, implants don't require any additional maintenance. You can treat your implants and restorations just like your natural teeth!madisonsdish.com
Bone Grafting
When patients have been dealing with tooth loss for an extended period of time, the jawbone begins to deteriorate due to lack of stimulation. For implant candidates, jawbone health plays a huge role in the treatment process because the implants need a healthy base to fuse with. When patients have lost bone density, we can perform a bone grafting procedure to improve their jawbone's health and stability so that they can move forward with implant placement.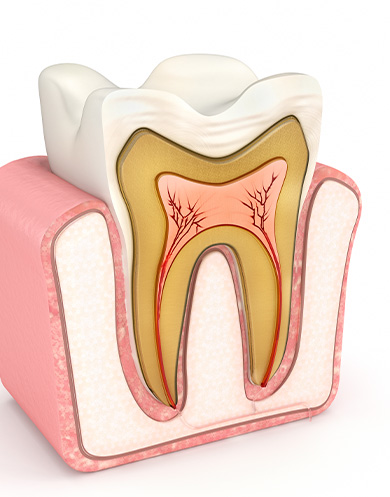 Root Canal Therapy
A damaged or infected tooth often leads to chronic tooth pain and discomfort. To alleviate the pain and preserve the tooth's health, we perform root canal therapy. Root canals are a common, straightforward treatment where we remove the diseased pulp from inside the tooth's canals and disinfect the inside of the tooth. Root canal therapy stabilizes the tooth and reduces the need for an extraction down the road.
Gentle Extractions
We always aim to preserve our patients' natural teeth if at all possible. However, there are some cases in which an extraction is the best option for your overall oral health. One of the most common extractions we perform is wisdom teeth removal. Wisdom teeth are the third and final set of molars that can come in anytime between the ages of 15 and 27. While some come in easily, it's not uncommon for wisdom teeth to cause issues and require removal.